Avenue Therapeutics Announces High Potency and Full Efficacy in a Model of Generalized Seizures for its Novel GABA-A Receptor Potentiator, BAER-101, Supporting Phase 2 Clinical Study
-A Phase 2a study of BAER-101 in epilepsy is planned to initiate in 2024
MIAMI, Aug. 01, 2023 (GLOBE NEWSWIRE) -- Avenue Therapeutics, Inc. (Nasdaq: ATXI) ("Avenue" or the "Company"), a specialty pharmaceutical company focused on the development and commercialization of therapies for the treatment of neurologic diseases, announced today that BAER-101, the Company's potentially best-in-class selective GABA-A α2,3 positive allosteric modulator ("PAM"), significantly suppressed seizures in a translational animal model of absence epilepsy.

"These preclinical results demonstrate the potential of BAER-101 to improve the current treatment landscape of epilepsy with a differentiated approach designed to improve the safety profile compared to existing drugs, which are often not well-tolerated due to side effects including sedation, cognitive impairment, ataxia and addiction," said Alexandra MacLean, M.D., Chief Executive Officer of Avenue. "As we advance toward potentially initiating a Phase 2a study in 2024, we are encouraged by these results, showing BAER-101's best-in-class potential for patients with increased tolerability, potency and efficacy."
BAER-101 underwent preclinical in vivo evaluation in SynapCell's Genetic Absence Epilepsy Rat from Strasbourg ("GAERS") model of absence epilepsy. The GAERS model mimics behavioral, electrophysiological and pharmacological features of human absence seizures. The GAERS model is a proven, early, informative indicator of efficacy in anti-seizure drug development, with high predictability of response in humans. In the model, BAER-101 demonstrated full suppression of seizure activity with a minimal effective dose of 0.3 mg/kg, PO. The effect was fast in onset and stable throughout the duration of testing.
BAER-101 has previously been shown to be safe with minimal side effects in clinical studies of hundreds of patients in a program targeting a different indication by AstraZeneca. The combination of safety, tolerability and efficacy in an established translationally relevant epilepsy model support BAER-101's continued development. The selective potentiation of alpha 2,3-containing GABA-A receptors with minimal impact on α1 and α5-containing GABA-A receptors differentiates BAER-101 from competitors, and predicts a lower potential for sedation, motor incoordination, cognitive impairment and/or tolerance. Further study of the anti-seizure properties of BAER-101 is being planned in patients with focal seizures and other seizure disorders for which current treatments are not fully efficacious.
"As an experienced neurologist treating patients with epilepsy, I believe the potency, tolerability and efficacy of BAER-101 is exciting, as it creates an opportunity to improve the treatment of seizures in a field where many of the approved treatments have limited efficacy and/or are dose-limited by side effects," said Amy Chappell, M.D., FAAN, experienced neuroscience drug developer, former Eli Lilly and Company executive, and consultant to the Company.

The detailed study results are expected to be presented at an upcoming scientific meeting.
About BAER-101
Avenue is developing BAER-101 via its subsidiary Baergic Bio for epilepsy disorders. BAER-101 is a PAM of α2,3 subunit‐containing GABA-A receptors with minimal activity at α1 or α5‐containing receptors, which are believed to mediate many of the issues impacting the medical use of benzodiazepines such as those noted with diazepam use (tolerance, dependence, abuse, sedation and impaired cognition). As a result, BAER-101 may have the potential to treat epilepsy, anxiety and other disorders in which benzodiazepines are currently used, while minimizing the benzodiazepine associated adverse effects. BAER-101 was licensed in from AstraZeneca with a large safety database in over 700 patients and an efficacy signal in a ​subset of patients with anxiety.
About Epilepsy
Absence epilepsy is a form of epileptic syndrome where patients show generalized non-convulsive seizures characterized by a brief unresponsiveness to environmental stimuli and cessation of activity. In human, typical absence seizures are associated with bilateral, synchronous and regular spike-and-wave discharges ("SWD"). SynapCell's world-exclusive model, the GAERS, displays spontaneous SWD and has become the "state of the art" translational a reference model for the past thirty years. Most of the drugs that have been studied in the GAERS model work in focal as well as generalized seizures in humans.
About Avenue Therapeutics
Avenue Therapeutics, Inc. (Nasdaq: ATXI) is a specialty pharmaceutical company focused on the development and commercialization of therapies for the treatment of neurologic diseases. The Company is currently developing three assets including AJ201, a first-in-class asset for spinal and bulbar muscular atrophy, BAER-101, an oral small molecule selective GABA-A α2/3 receptor positive allosteric modulator for CNS diseases, and IV Tramadol, which is in Phase 3 clinical development for the management of moderate-to-moderately-severe pain in adults in a medically supervised healthcare setting. Avenue is headquartered in Miami, FL and was founded by Fortress Biotech, Inc. (Nasdaq: FBIO). For more information, visit www.avenuetx.com.
Forward-Looking Statements
This press release contains predictive or "forward-looking statements" within the meaning of the Private Securities Litigation Reform Act of 1995. All statements other than statements of current or historical fact contained in this press release, including statements that express our intentions, plans, objectives, beliefs, expectations, strategies, predictions or any other statements relating to our future activities or other future events or conditions are forward-looking statements. The words "anticipate," "believe," "continue," "could," "estimate," "expect," "intend," "may," "plan," "predict," "project," "will," "should," "would" and similar expressions are intended to identify forward-looking statements. These statements are based on current expectations, estimates and projections made by management about our business, our industry and other conditions affecting our financial condition, results of operations or business prospects. These statements are not guarantees of future performance and involve risks, uncertainties and assumptions that are difficult to predict. Therefore, actual outcomes and results may differ materially from what is expressed or forecasted in, or implied by, the forward-looking statements due to numerous risks and uncertainties. Factors that could cause such outcomes and results to differ include, but are not limited to, risks and uncertainties arising from: expectations for increases or decreases in expenses; expectations for the clinical and pre-clinical development, manufacturing, regulatory approval, and commercialization of our pharmaceutical product candidate or any other products we may acquire or in-license; our use of clinical research centers and other contractors; expectations for incurring capital expenditures to expand our research and development and manufacturing capabilities; expectations for generating revenue or becoming profitable on a sustained basis; expectations or ability to enter into marketing and other partnership agreements; expectations or ability to enter into product acquisition and in-licensing transactions; expectations or ability to build our own commercial infrastructure to manufacture, market and sell our product candidates; acceptance of our products by doctors, patients or payors; our ability to compete against other companies and research institutions; our ability to secure adequate protection for our intellectual property; our ability to attract and retain key personnel; availability of reimbursement for our products; estimates of the sufficiency of our existing cash and cash equivalents and investments to finance our operating requirements, including expectations regarding the value and liquidity of our investments; the volatility of our stock price; expected losses; expectations for future capital requirements; and those risks discussed in our filings which we make with the SEC. Any forward-looking statements speak only as of the date on which they are made, and we undertake no obligation to publicly update or revise any forward-looking statements to reflect events or circumstances that may arise after the date of this press release, except as required by applicable law. Investors should evaluate any statements made by us in light of these important factors.
Contact:
Jaclyn Jaffe
Avenue Therapeutics, Inc.
(781) 652-4500
ir@avenuetx.com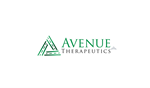 Source: Avenue Therapeutics

Released August 1, 2023